My cat and dogs LOVE IT!
5.0 Michelle Steffenon

10/10/2018

This is actually my second tent, the first was purchased back in February or March but when I was finally able to put it up when the weather was nice a screw was not tight and the tent was unusable. I am happy to say Roraima replaced the tent and the new one arrived quickly and there were no problems in getting the replacement. Thank you Roraima for that as it was months until we could use it weatherwise.




My cat LOVES it! He loves the outdoors but we can't keep that close of an eye on him so this is perfect. It is roomy, my two pugs fit in it nicely. He can feel the breeze, get some sunshine or shade and feel the grass under him.




I put a little sprig of catnip in with him and he is content. I plan to purchase their tunnel that can be connected. Very nice product.
Excellent, Well-Designed Tent with a RAIN FLY
5.0 Butterfly

30/09/2018

The tent itself is EXCELLENT - well designed and engineered, nice and roomy, relatively easy to set up, has TWO openings rather than one, has a SUNSHADE that can be attached to the top, and comes with tie-down stakes. All excellent features, and some unique to this tent.





On the other hand, the storage bag is such a tight fit that it is difficult and frustrating to try to stuff the folded up tent back into the bag. Still a five-star product overall, but a more generously sized storage bag would be a huge improvement.





06/07 - Revising this review to add that my cat LOVES this tent, and is so happy spending hours in it on the back patio. The Roraima tunnel that connects to the tent works perfectly (they very kindly sent one to me, since I had written several times to inquire), and makes this a great catio set-up. I created a panel with a round hole in it to fit in the opening of my sliding glass door, and the cat can go in and out whenever she likes.





The sunshade really sets this tent apart from other similar ones, in my opinion. Other than a larger carry bag, the only other improvement I'd love to see would be if one of the two zippered openings was larger, rather than round and small, to allow easy ingress and egress for an adult human being.
The #RORAIMA Instant Portable Cat Tent Review
5.0 Tree Tiemeyer

30/09/2018

i'm not sure who is enjoying the new cat tent more. lol. My cats really want to be outside cats, but the cars drive so fast down my road i'm afraid they'd get hit. Lulu gets to go outside because she was an outside cat when we got her, and she rarely leaves the porch, but Banjo and Izzie are inside only.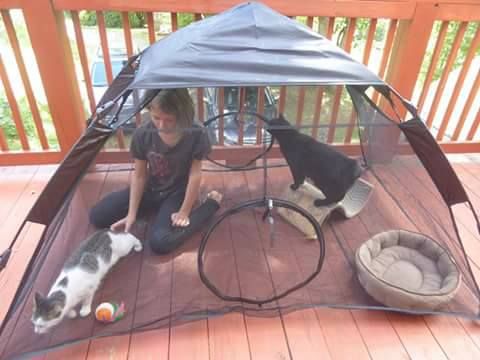 The #RORAIMA Instant Portable Cat Tent is super easy to set up, and creates a safe environment for them to enjoy the sights, sounds and smells of outside. It folds up really small and fits inside a zippered carry bag. It's really a big space for them and they loved sunning themselves on the deck and looking around at everything. i like that i can open my doors now, Banjo had figured out how to open the screen door so i've had to keep the glass doors shut all summer for fear that he'd open the screen door and escape. Now when i want to open up the doors, i just put the cats out in the cat tent. i can peek out and see them right on the deck. This cat tent comes with a detachable rain fly, ground stakes, a cat toy and the carry case. Although this is for the cats, both kids have been in it hanging out with the cats. :)


http://amzla.com/1ib0yezawjnmq #cattent #productreviewer #cats

RORAIMA Instant Portable Cat Tent
5.0 Mar's Musings

03/04/2018

RORAIMA Instant Portable Cat Tent #cattent #tentforcat This tent is extremely easy to set-up & comes with a carrying bag. It's large enough (75" L X 60"W X 36"H) for a few cats plus toys, litter box, etc. There are 2 zipped entrances and comes with a covering to protect your pet from rain or use it as a sunshade. While it's designed for cats our dog is the one that likes to go in it. We plan on using it this summer when we go camping & plan to take our pets with us. The bottom is mesh, so when we camp we are going to put a tarp or blanket under it to make our pets more comfortable.You can buy here http://amzla.com/1ib0yezawjnmq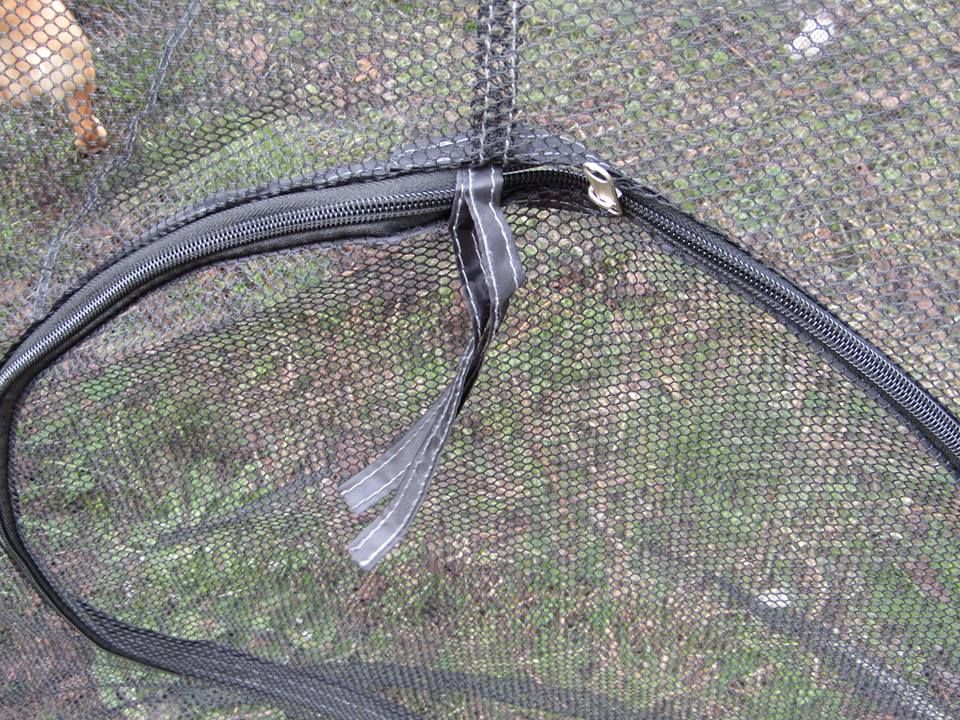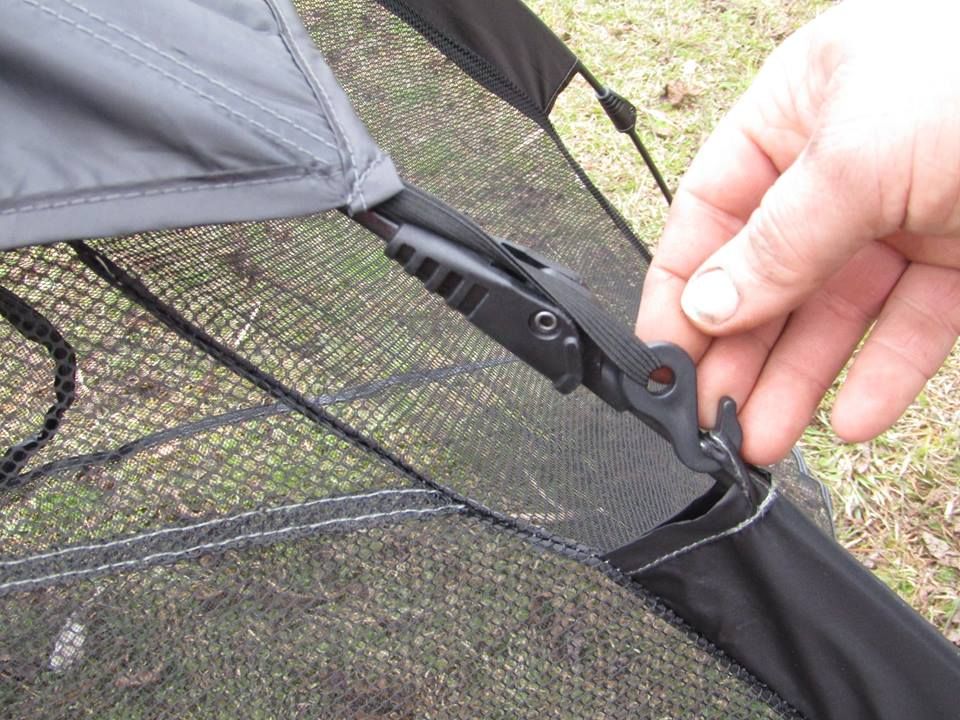 RORAIMA cat tent
5.0 Suzanne Carlin

30/03/2018

I like to give my cat supervised outdoors time when it's nice outside. Recently, she's been a little too adventurous in leaving the deck so I did some research and took a chance on this after the good reviews. My kitty LOVES her tent. So much so that she actually runs right into it when I let her out the door. She will stay outside for hours if I let her. A few times I've actually forgotten she was out there, only to find out she was napping contently. I'm very glad this wasn't a wasted purchase as I was very afraid it was going to end up unused! Highly recommend this product.

Powered by AKCMS