---
Camping when raining
Often when we think of camping, we focus on where we are going to be and what we are going to do there. But it's important to check weather conditions and have the proper gear before you leave home. And remember, it's more than a destination you'll visit, it's a wilderness you'll experience. But camping in the rain can be a lot of fun if you bring the right gear, get set up right, and keep a positive attitude. So here are a few quick tips to make your outdoor adventure great.
1. Bring a waterproofed tent when you know it'll rain. Have a tent with a rain fly that overhangs it so that rainwater drips off the sides. The tent's entrance should form a lip, like a bathtub, so the floor isn't entirely flat. Good rain tents are also treated with waterproofing polyurethane or another product.


2.Set up the tent on high ground. Take a look around your campsite before you set up the tent. Pick a spot that's elevated, away from any slopes or hills. Avoid camping under heavy tree branches that could fall in a storm. Also, look around for any signs of previous flooding, such as narrow canyons and valleys.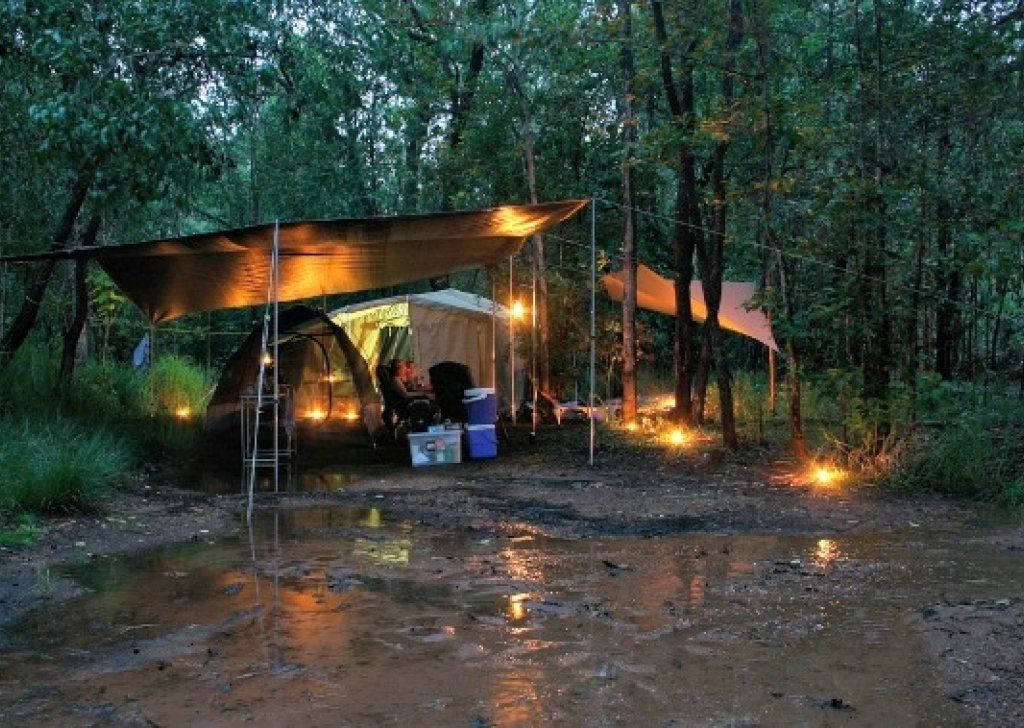 3.Seal an old tent's seams with a waterproof coating. Order a seam sealer online and let it dry over any loose seams. Then pick up a waterproof spray wherever camping gear is sold and spray the entire tent. Many store-bought tents aren't completely sealed and should be treated this way.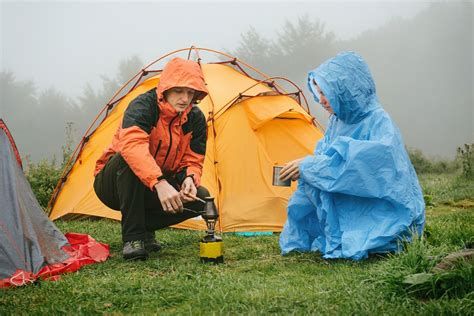 4.Place a ground tarp inside your tent. Lay the groundsheet inside your tent on the floor. Avoid placing it outside, under the tent, since water can get on top of it. Also make sure the ends aren't sticking out and letting rain slide into your dry space.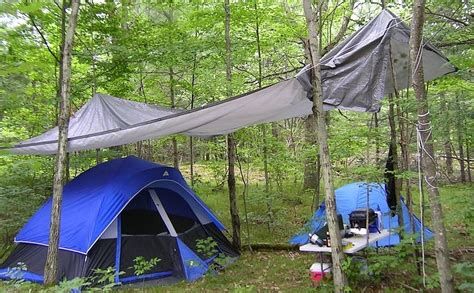 5.Place a tarp over the tent. Hoist the tarp over your tent on poles or by tying rope between trees. Make sure the tarp is angled so the rainwater runs off the sides, away from your tent. If you have to pitch a tent in the rain, put up a tarp first to protect your camping spot.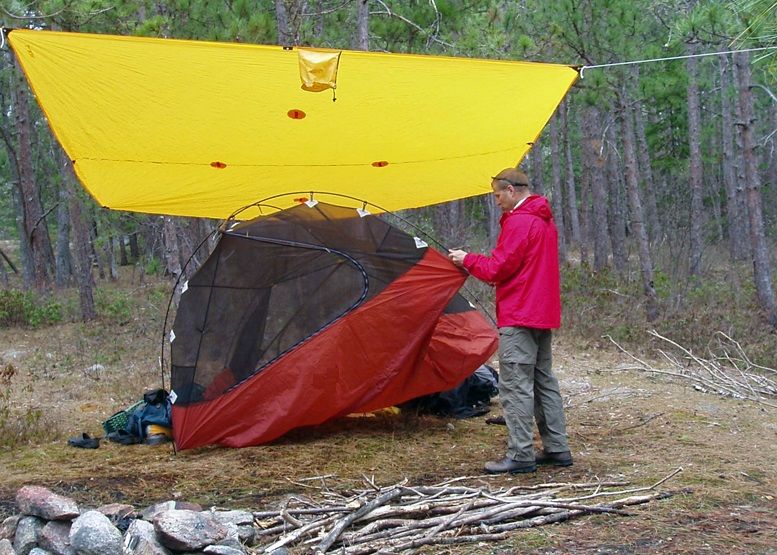 6.Ventilate your tent to avoid water build-up. Open up your door and any ventilation features in your tent that aren't at risk of letting water in. Living in your tent causes moisture from your breath to condense, in addition to any water you bring in from the outside, so ventilation is important.


7.Avoid digging ditches around the tent. Newer models of tents don't leak and digging damages the campsite. It should only be attempted if your campsite is gravel or sand. You can then dig a small moat all the way around your tent to protect it like a castle.




Although you may expect a rainy day to ruin your mood, it doesn't have to ruin your camping trip. Rain-resistant clothing and waterproof gear are musts for staying comfortable in the rain. Bring along absorbent material to mop up moisture, as well as activities to keep everyone busy after you've set your tent up in a spot away from flowing water. You may end up realizing that your rainy camping trip was more memorable than you could have ever imagined!

---