---
Backpacking Tent Livability
Backpacking tents traditionally used space-efficient designs that had steeply sloped walls, narrow foot spaces and low headroom. This helped keep the weight lower, but the trade off was comfort.
Newer tent designs aim to open up interiors without adding unwanted weight. Other key features that affect livability include number and location of doors, protected exterior spaces and ventilation.
Interior volume: To assess tent volume, visit a store, ask to set up a tent and hop inside. If shopping online, study the pitch of its walls. If the walls angle steeply toward the tent's ceiling, you're probably looking at a weight-efficient tent (great!) that offers only modest interior volume (the trade off). The following can also help you size up a tent's interior space and overall livability: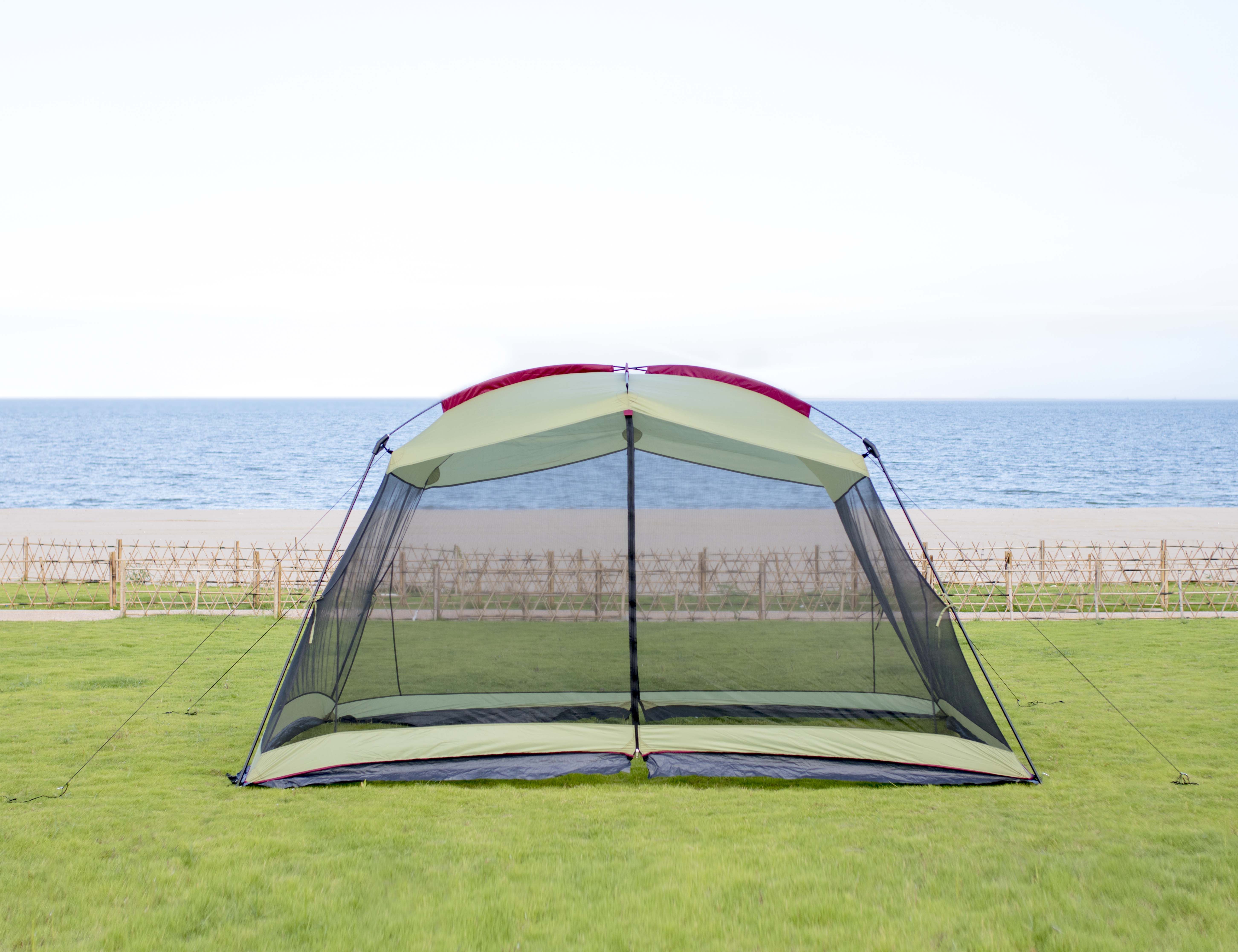 Floor dimensions (floor plan): Length and width measurements offer a rough idea of floor size. Many tents don't have perfectly rectangular floors,so you might see dimensions like 85" x 51"/43" (L x W head/foot). A tape red floor provides needed room for shoulders and arms, while also saving weight by having a narrower foot.
Floor area: This number indicates total square footage of floor-level space. While helpful for comparison between tents, this number alone won't tell you how efficiently the space is laid out.
Peak height: Generally, a greater peak height indicates a roomier interior. Peak height, though, is measured at a single spot inside a tent, so it still can't tell you how livable a tent is.
Wall shape: This is an even bigger factor in head and shoulder room—and overall tent livability—than peak height. The more vertical the walls,the more "livable" space can be found inside a tent.
Rainfly color: Light, bright fly colors transmit more light inside, making the interior brighter. That will make a tent feel more spacious and make it a more pleasant place to be if a storm keeps you tent bound for an extended time.
Doors: Tent designers focus on door shape, zippers and other adjustments, but the most important question is: How many? It's nice when every sleeper has a door. Choosing a multi person tent with a single door, though, cuts weight and cost.
Vestibules. These rainfly extensions offer sheltered storage for boots and other gear. An oversized floor area would offer the same advantage, but it would also create a heavier tent. Most tents have vestibule sand their size is included in the specs. Bigger is better, but cavernous vestibules can add weight and cost.
Ventilation: You exhale moisture as you sleep, so your tent needs features that prevent condensation buildup. Thus you want mesh windows or panels, along with zip panels to close over them when too much cold air creeps in. Some tents have rainfly vents that can be opened or closed. Rainfly adjustability is essential, both for ventilation and for gazing at stars or witnessing the sunrise.
---